Want Some Thrill on Your Vacation? Become a Part of Krakatau Tour in Banten, Indonesia
Krakatau tour
Often known for the location of Krakatau Tour, Banten province lies in the extreme West of Java Islands, Indonesia. With an area of 9,662 sq. km, its population comprises of various ethnic groups, though the majority are Javanese and Sundanese. Making Sundanese as the commonly spoken languages in the province.
Banten has a rich cultural heritage ranging from traditional clothes, arts, cuisine, and martial arts. The province also has a lot to offer in terms of tourism, with dozens of natural wonders scattered around the province. That's including the infamous Ujung Kulon National Park and Mount Anak Krakatau.
As a part of Krakatau tour, you will get a chance to explore a variety of interesting places situated along the Sunda Strait. Get mesmerized by the natural beauty of Ujung Kulon National Park, which is also a UNESCO world heritage. You can trek through its lowland rainforests and perhaps get a glimpse of the Javan rhinoceros, an endangered species.
Canoeing through the Cigenter River, also known as the 'Little Amazon', is a breathtaking experience. It is suitable for extreme adventure as you might few wild animals on the shores and snakes on the tree branches. River water is green with a calm current and the shores are shrouded with mangroves. If lucky, you can even spot few monkeys.
Krakatau Tour Package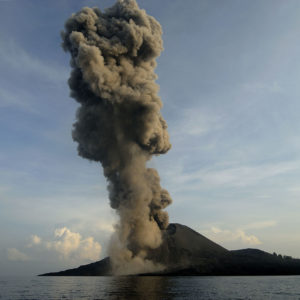 Krakatau volcano tour  also offers snorkeling around Peucang and nearby Island. You will get a new experience of swimming underneath the water where you watch the fishes, coral reefs and other marine animals.  You can trek to nearby places such as Tanjung Layar and Cidaon to get a glimpse of sunset and wildlife simultaneously.
Krakatau tour is incomplete without visiting Rakata Island and Anak Krakatau, which is also known as the Child of Krakatau. It is an active volcano situated in Sunda Strait. You can reach Krakatau from Banten via boat. Trekking to Rakata Island will provide you with an amazing view of Anak Krakatau and lava oozing out of it. The view is even better during night time. While roaming around Rakata Island, you can go for snorkeling as well.
Krakatau volcano tour indonesia is best suited for adventure lovers. Filled with thrilling experiences, both inland and underwater, this tour will be refreshing for mind and soul. Pack your bags and travel to Banten. Java Travelline will take care of your travel plans and various itineraries.