Planning a Trip to Indonesia: for first-time travellers
For those who want to experience what heaven feels like should travel to Indonesia. Yes, you read it correctly, Indonesia is truly 'Heaven on Earth', rich in natural heritage, scenic landscapes, beautiful coastlines brimming with crystal clear waters of the sea and of course the diverse culture and traditions of the locals. Indonesia constitutes of over 17,000 islands spread across Indian and Pacific Ocean alongside the equator; more than 200 ethnic communities and over 300 spoken languages. Stretching over an area of 1.91 sq. km, the country is rich in both terrestrial and marine biodiversities, with a vast expanse of most beautiful beaches in the world which has, in turn, made it one of the most popular tourist destinations in the world.
The more you read about Indonesia, the more you think about planning a trip to Indonesia. However, before you do so you need to get acquainted with a few basic background information of the country. Here is a list of top facts you need to know before planning your trip to Indonesia:
Diversity within Diversities:
Indonesia has a rich diversity in terms of natural wealth, culture and customs. The lush green landscapes, beautiful beaches, sprawling coastlines, diverse forms of fauna (including marine species) are found across the country. In addition to this, cultural diversity is seen among its huge population. Different ethnic groups have their own dialects, customs, festivals and lifestyle; however, the major languages spoken are Javanese and Sudanese.
A major chunk of the population follow Islam but Bali is the only Hindu dominated region. Furthermore, in few areas of Sulawesi Island, the tribal have embraced Christianity. The best part about such diversity is that the people of Indonesia are broad-minded and are tolerant to one another's religion, traditions and customs. In fact, it is correct to say that there is 'Unity in Diversity' among Indonesians.
How to Get to Indonesia?
The travellers who are planning a trip to Indonesia for the first time can face problems related to travelling to and around Indonesia. Follow the tips below to make your commute comfortable:
Before departing to Indonesia, you need to arrange all the important travel and official documents and learn about immigration and visa policies to avoid any inconveniences. Indonesia can be reached by air, land and waterways.
By Air: For the international tourists travelling from far off countries can reach Indonesia by booking flight tickets either to Soekarno-Hatta International Airport in Tangerang near Jakarta or Bali's Ngurah Rai International Airport. These are the two main airports in Indonesia that provide flight connectivity to major cities around the world.
By Land: If you are planning a trip to Indonesia from nearby countries such as Malaysia, Papua Guinea and Timor Island then avail of bus services that connect major cities of these countries with Indonesia.
By Sea: There are regular ferry services from nearby countries including Australia, Singapore, Malaysia and the Philippines to major ports in Riau, Batam and Sumatra Islands.
How to commute in Indonesia?
Once you reach Indonesia, there are multiple transportation options available. The transportation system is well-developed and comprises of public transports (bus, ferry and boat), private cabs, online cab services and motorbikes on rent. Online cab booking companies like Gojek and Grab ensure cabs reach your doorstep in no time at a reasonable charge.
Handy tips for customs and etiquette and easy phrases
It is always nice to greet people with politeness and inculcate few customs while travelling to a foreign land. Below are some of the common customs and etiquettes followed by the Indonesians:
In Indonesia, its only women who can initiate a handshake. Do not impose your handshake while talking to a woman as it is considered to be indecent. Moreover, few Muslim women prefer smiling and nodding over handshakes.
The traditional way of greeting or Salam resembles a handshake with both hands but without the grasp. You should reciprocate in similar manner to your acquaintance.
You should inform before visiting the home and always remember to remove your shoes before entering.
It is considered respectful to eat, receive and give things with the right hand.
You should not use your forefinger to point at places or people; instead, use the thumb of the right hand with four fingers curled beneath to point at things.
Photography is prohibited at religious places and mosques offer clothes and scarves to the women visitors for religious purpose.
Do not drink alcohol in open
Easy Phrases:
It is better and convenient to get used to the following basic words and phrases while planning a trip to Indonesia:
| | |
| --- | --- |
| Common Phrases in English | Indonesian translation |
| Good Morning | Selamat Pagi |
| Good Afternoon | Selamat Siang |
| I am sorry | Saya minta maaf |
| Thank You | Terima kasih |
| Excuse me | Permisi |
| How are you? | Apa Kabar |
| How do I get there? | Bagaimana cara kesana? |
| Can you help me? | Bisa bantu saya? |
| What is your name? | siapa nama kamu? |
| How much does it cost? | Berapa harganya? |
| Right | Kanan |
| Left | Kiri |
| North | Utara |
| South | Selatan |
| West | Barat |
| East | Timur |
Where to go in Indonesia?
It is impossible to travel to all the places in Indonesia; however, here is a list of few must-visit spots that should be a part of your Indonesia trip itinerary.
Bali: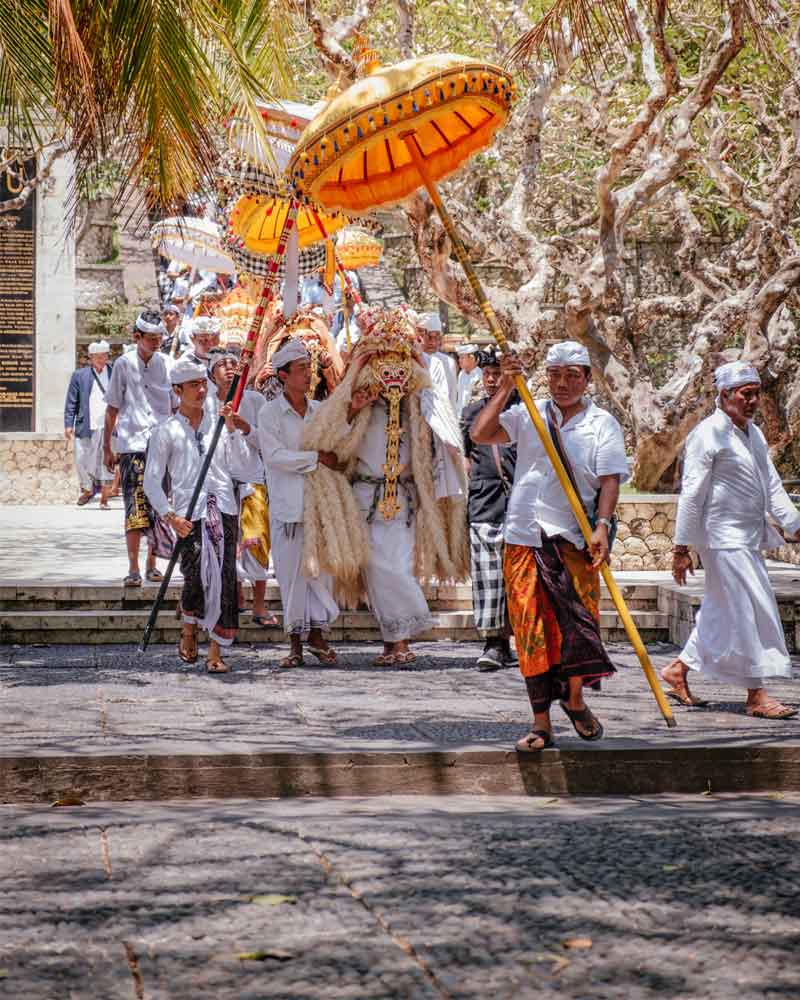 Explore the richness of Bali culture by spending a day or two in Bali. The only Hindu dominated province in Indonesia, Bali has several attractive temples and monuments to visit. The spectacular view of sunset over the horizon of Indian Ocean from the Uluwatu Temple accompanied by Kecak Fire Dance is a moment to remember. You will be mesmerised by the splendid gardens of Ayun Temple, which is also a UNESCO heritage. Visit Tirta Gangga, Tanah Lot Temple and many other shrines if you are looking for serenity and inner peace.
East Java and Komodo Island: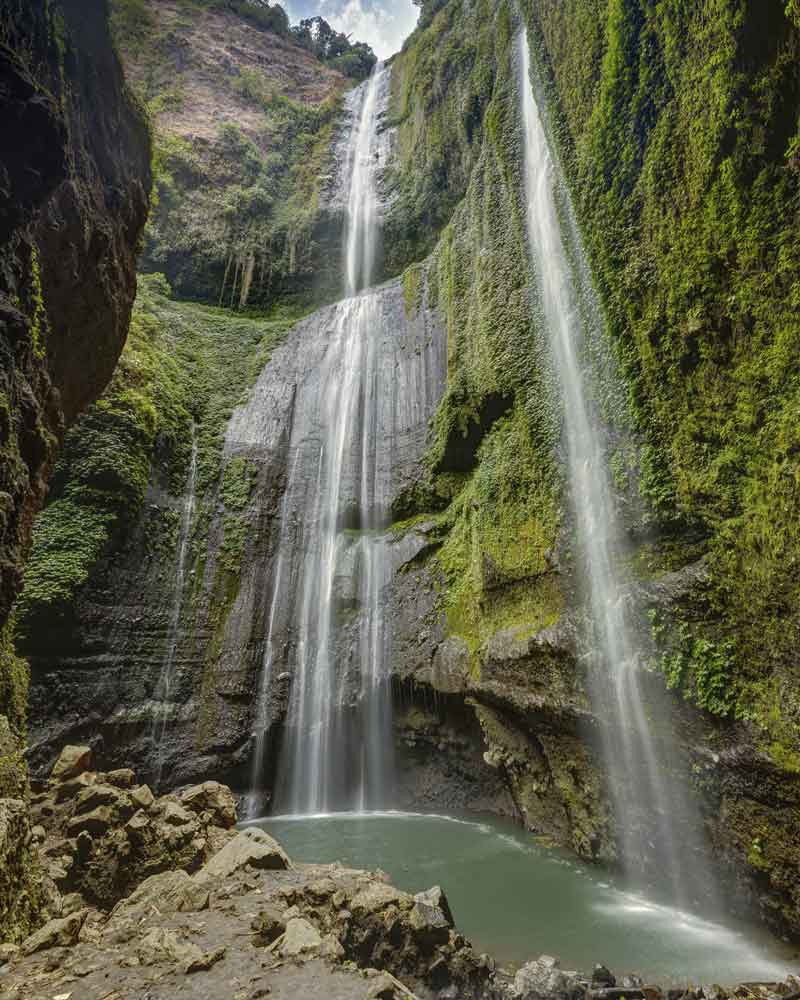 If you are an adventure enthusiast and nature lover then East Java and Komodo Islands are the best places for you to visit. Trek to the summit of Mount Bromo or Mount Semeru in East Java to witness a panoramic view of the nearby hills. Or, hike down to Ijen Crater at night and get amazed at the sight of mystical blue flames rising from the crater.
You should also try Komodo Tour Packages and explore the island exquisite pink sand beaches and opt of snorkelling at Turtle City, Batu Bolong or Manta to discover the beauty of marine life. Here, you can also go for mountain biking across several spots in Komodo National Park, which is also the home of the world's largest lizard, the Komodo Dragon.
You Can Read This Article:
Yogyakarta: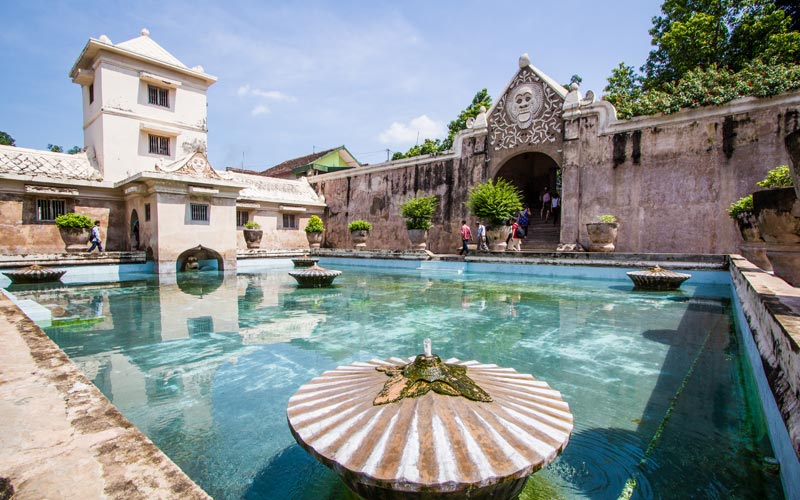 It is the cultural hub of Indonesia that is known for Javanese fine arts, Batik Textiles, Wayang Puppetry, and many other forms of art. Visit the Royal Palace and get mesmerised by its grandiose architecture. Explore the ancient architecture at Borobudur and Prambanan temples in Yogyakarta, which are also a UNESCO World Heritage.Indonesia is known for its diversity with respect to places, activities and culture and traditions found among the locals. For those who are planning a trip to Indonesia should be aware of such diversity in order to make their vacation enjoyable and comfortable. Contact us to know more about Indonesia and to get your personalised Indonesian trip itinerary.