Komodo Island Tour from Labuan Bajo: Memorable TourLasts for a Lifetime
Situated in the Eastern islands of Indonesia, Labuan Bajo is a small quaint town that serves as a focal point connecting eastern islands with major cities like Bali and Jakarta. Known for its pristine beauty and scenic landscapes, the region serves as a base camp for all types of  Komodo National Park tours. To reach this place, you can take a flight from Bali and Jakarta or opt for bus and ferry services. Komodo Island Tour from Labuan Bajo is the most opted tours by the travellers because it offers many adventurous and fun-filled solo and group activities for all age groups, including the elderly couple.
Here's a list of best places to visit and adventurous activities to be carried out, in groups and by elderly visitors, as a part of Komodo Island Tour from Labuan Bajo:
Excursion in the Komodo National Park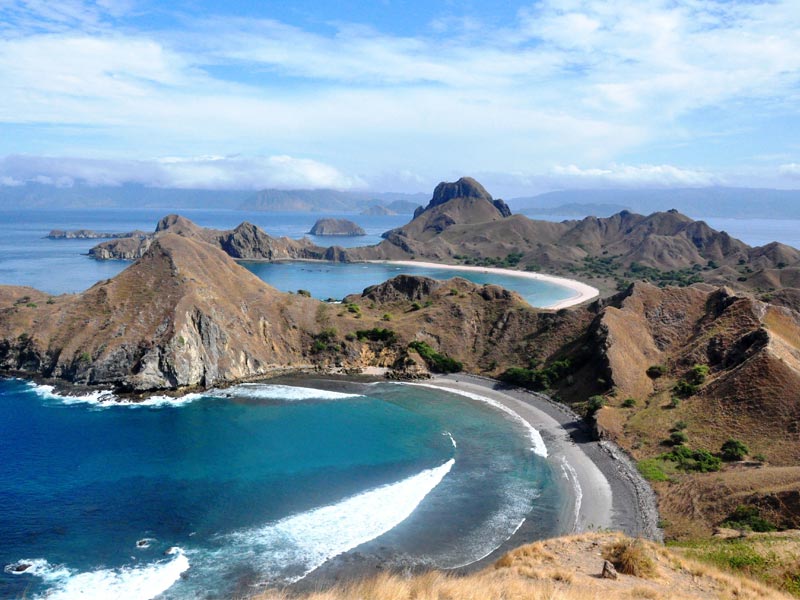 The best aspect of any Komodo Island Tour from Labuan Bajo is the excursion to the Komodo National Park. For all the wildlife enthusiasts, this trip brings to you a close encounter with Komodo dragons, one of the largest and deadliest lizards in the world. The park comprises of gentle terrain which can be easily navigated by elderly travellers. As you explore the region with a guide, and it is strongly recommended to hire one, you can spot these creatures basking in the sun and minding their own business. In fact, this excursion is the most sought activity by the elderly couples who are looking for an adventure and thrill. You can also travel to Loh Liang to get a better picture of the natural habitat of Komodo dragons.
Snorkelling at Manta Point
What's more fun than unleashing the deepest secrets of the marine world without any hassle? Snorkelling at Manta Point provides you with one such opportunity to witness Manta Stingray, sea turtles, beautiful coral reefs and different species of fish in their natural marine habitat. This place is around 2.5 hours away from Labuan Bajo and is one of the best attractions included in the itinerary of any Komodo Island Tour from Labuan Bajo. There many other snorkelling spots near the National Park such as Bidadari Island, Sabolo Island, Kanawa Island, Turtle City, Tatawa Besar, Batu Bolong and many more.
Unwind yourself in the moist sand of Pink Beach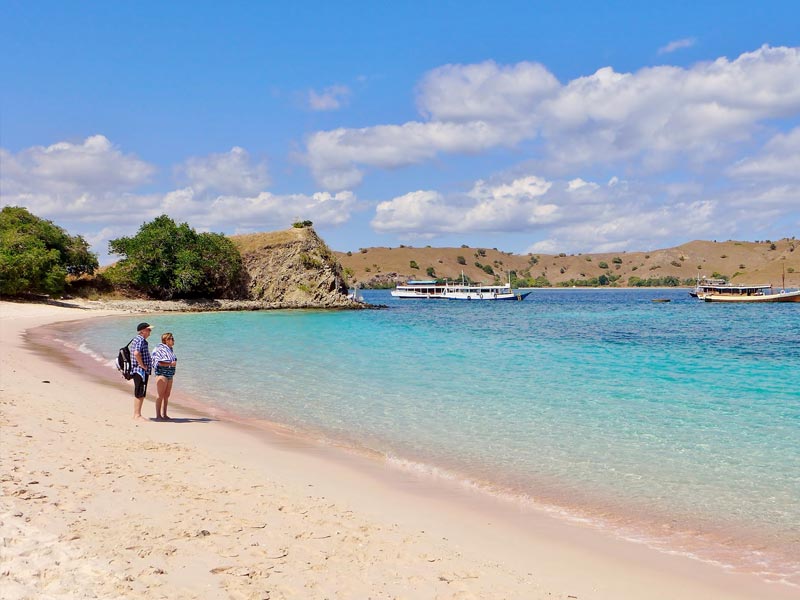 A trip to Pink Beach is a must-do activity when at Komodo Island. Known for its adventure and natural beauty, Pink Beach is a little paradise that famous for its pink sand, which is a mix of white sand and fragments of red corals brought to the shore by waves. The serene ambience is complemented by perfectly aligned trees on the shore, thereby making it an excellent spot for sunbathing and relaxing. You can also undertake various water sport activities such as snorkelling and scuba diving. The corals here as easily reachable since they are only a few meters away from the shore.
Explore the Salt Water Cave at Gua Rangko
Located very close to Labuan Bajo town, Gua Rangko is a natural cave that houses a lagoon of salty water. Explore the stalactite, stalagmite and other marine fossils in the cave. If you want, you can even take a dive in the pool of water. The cool water is embellished with beautiful coloured corals, however, watch out for the same while swimming. The best time to visit the cave is during the noontime as the place gets brightened up with the natural light of the sun. The sight crystal clear blue water contained within the rocky structure is blissful and soothing to the eyes.
Hiking through the paddy fields near Cunca Rami Waterfall
Situated at a distance of about 35 km from Labuan Bajo is the impressive Cunca Rami Waterfall, which elegantly cascades into several pools below. Pack your swim gear while travelling to this place since these pools are suitable for swimming. In order to reach the waterfall, you will have to undertake one and a half hour long hiking through small hamlets and lush green paddy fields. This short hiking trip will allow you to learn more about the local lifestyle and culture of Komodo Island.
Komodo Island Cruise Tour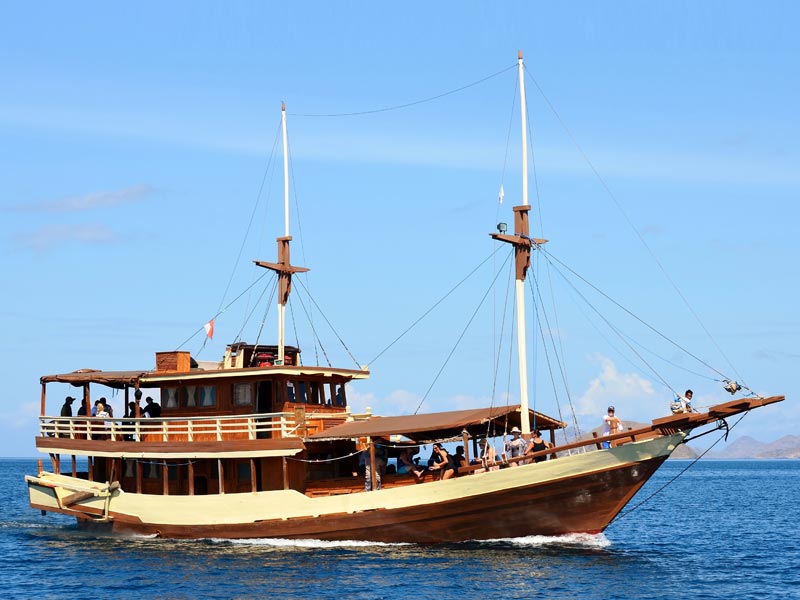 As a part of Komodo Island Boat Tour, you will get an opportunity to spend a night or two on a ship, cruising through several popular islands in the national park. As per your budget, you can include boat rides in your Komodo Tour Package. You can contact us to personalize your Komodo Tour Package inclusive of Komodo Island Tour via cruise ship.
As a part of the boat tour, you will be taken to some of the interesting places such as, Loh Liang, Pink Beach, Padar Island, Kampung Komodo, which is a traditional fishing village, Mesa Village and many more. The dining facility on the ship is exquisite and all the amenities are taken care of. You can spend a night or two on board and get mesmerized by the spectacular view of the night sky adorned with stars.
When to visit Komodo Island?
The best time to visit Komodo Island is during the dry season which begins from April and lasts till November. The average temperature hovers around 26 degree Celsius, however, you might experience a moderate level of humidity. It is not a wise decision to plan Komodo Island Tour from Labuan Bajo during the rainy months which lasts from mid-December to March, as the region receives torrential rainfall.
Health and Safety Tips
It is advisable to invest in travel insurance before opting for scuba diving and snorkelling because you never know what could happen and when you might need it.
Always adhere to the instructions of the guide while on an excursion in the Komodo National Park.
Also read this: komodo dragon tour preparation
Komodo Island has a lot to offer in terms of its natural beauty and exotic marine biodiversities. Get your Komodo Tour Package designed by our experienced tour professionals and make the best of your visit to Komodo Island.