Komodo Tour Price, A guide to planning your budget
While planning a trip to Indonesia, we generally end up looking at the mainstream travel destinations such as Bali and Java Islands. No doubt, Indonesia is known for its raw beauty and rich biodiversities; however, if you want to experience its rich culture and explore the uncanny wildlife, a trip to Komodo Island should be a part of your travel list. If it's not there yet, hurry and add it to the list. But, before you make your bookings to Komodo Island, you need to plan out your trip expenses. Not everyone can afford to spend their hard-earned cash on just a trip to some other countries.
We understand this fact!
Komodo tour price can be super high but if you follow the guidelines below, you can for sure have an enjoyable trip to Komodo Island without spending a lot.
Planning your trip's budget
There are many essential things to be kept in mind while planning your Komodo Island trip's budget. Most importantly, you can cut down on the price of Komodo island tour by minimizing your travelling expenses, accommodation costs and excess spending on food.
So, let's begin with planning your travel to Komodo Island.
How to get to Komodo Island?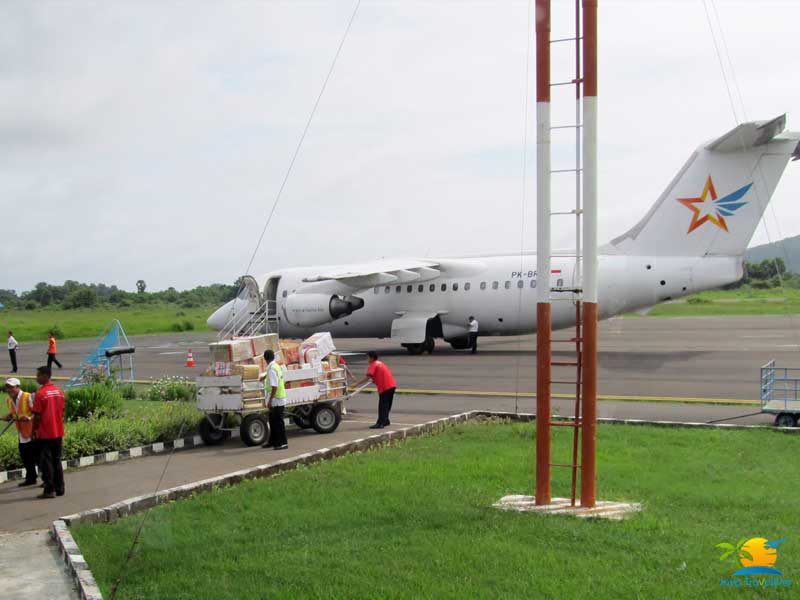 By Air: At the outset of any trip, you need to figure out the ways by which you can get there. The travelling cost indeed contributes to a major part of your budget. Before you reach Komodo Island, you need to book a flight to either Bali or Jakarta. Choose a flight and the destination city depending on the time of the year/month when it is the cheapest.
The fastest and the easiest way to get to Komodo Island from nearby cities is via flight and the nearest airport to Komodo Island is the Labuan Bajo. There are several daily flights from Bali, Java, Jakarta, Sulawesi and Lombok islands to Labuan Bajo and a few of the major operators are Indonesia Air Transport and Trans Nusa Airlines. Taking a flight will increase your overall Komodo island tour packages price and can cost you about $200. However, unless you are on a very tight budget, it is advisable to take a flight directly to Labuan Bajo. From Labuan Bajo, you will have to take a boat ride to reach the actual Komodo Island.
By Sea: Here's the deal, if you have plenty of time, do not mind sea sickness and are low on budget, then you can choose a ferry ride directly from Bali to Komodo Island. A ship ride is not a luxurious one and might prove to be easy on your budget; but honestly, it is uncomfortable and takes almost 36 hours to reach Komodo Island.
In addition to this, the sea route from Bali to Komodo Island is rocky and dangerous, with some parts being extremely shallow. Many incidents of ship wreckage are also reported during the journey. There are many ferry operators you can choose from including Indonesian Sea Transportation Company and Labuan Bajo-Bima-Benoa. It is strongly recommended to choose a boat ride to Komodo Island from Bali only if you are adventurous and have a lot of time.
Now that you have detailed information on various ways to get to Komodo Island, let's have a look at other aspects of your trip's budget so as to cut down your Komodo Island tour cost.
Where to stay in Komodo Island?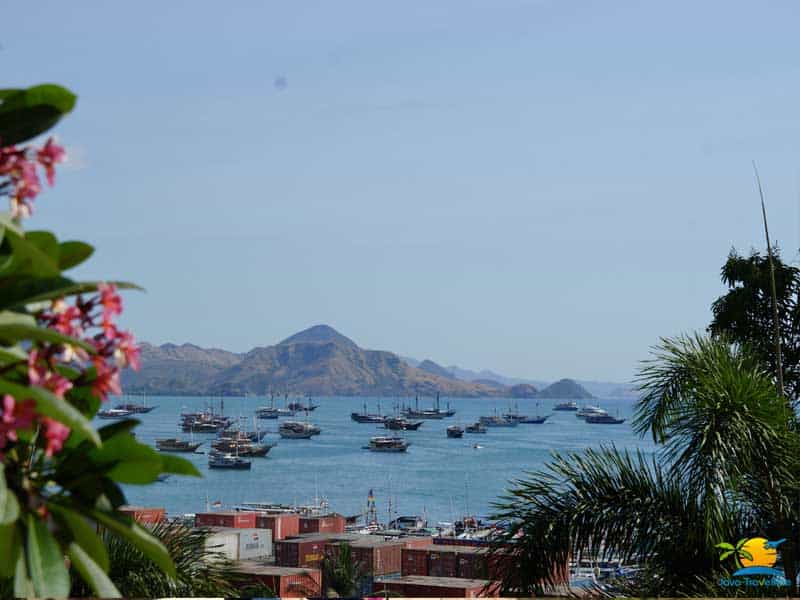 Stay in Komodo Island doesn't mean that you will be staying in the National park, amidst the Komodo dragons. However, there are plenty of budget-friendly hotels in Labuan Bajo where you can make arrangements for your accommodation. If you are travelling alone, you can opt for a hostel, dormitory or guesthouse to reduce your overall Komodo tour price. The dorms are usually priced at $7.16 and a private room at a guesthouse will cost you around $25. For families, there are several mid-range and luxury hotels available in the city which is usually priced around $60.
Where to eat at Komodo Island?
The restaurants around Labuan Bajo serve delicious cuisines, mainly seafood, at a reasonable rate. You can grab a wholesome meal and a drink for around $2.86 to $5.73. If you have a little flexible budget, you can choose to dine at fancy restaurants which will cost you anything beyond $8 per person.
Which tour to choose to explore Komodo National Park?
At the airport or near your hotel, you can choose from various Komodo tour packages provided by travel companies situated nearby. If you have pre-booked your travel itinerary, then the tour arrangements will be made by the travel company. Nonetheless, for those looking to book the boat ride cum tour to the Komodo Island on the spot can do so by contacting a tour-shop.
Depending on your budget and your personal requirements, you can choose from either a private tour or group tour to explore the Komodo National Park. Most of the tours are group-based as it is affordable than private tours. A group tour will cost you around $30-$50 per person, while a private tour is priced between $180-$200 per person. However, if you have less time in hand, then opt for a private tour.
The Komodo tour price for a one day tour usually starts from $27 (excluding park entry fees). You can even opt for a multi-day trip on a boat that will cost you about $222 per person. There is also an option of Liveaboards starting from $556. All the trips that are organised on a Sunday or public holiday will cost you an additional amount of $7.Note: The Komodo tour price is not inclusive of the entry and guide fee that you have to pay at the Komodo Island National Park. For each day you spend inside the Komodo National Park, you will have to pay a series of fee in addition to the cost of any tour.