Komodo Tour Packages for Memorable Travel Experiences
Are you planning a private trip far away from where you reside currently? Do you want to travel to a place for a quick vacation to bond with family members? Or, perhaps you're looking for an amazing honeymoon destination to spend blissful time with your loved one. Be it for any kind of tour you're planning, Komodo tour packages will provide you with amazing attractions to visit, activities to undertake and hotels to stay at.
However, before you plan a trip to Komodo Island, you should be familiar with a few important facts, or let's just say its culture, geographical location, weather and other general information about Komodo Islands.
Where is Komodo Island?
Komodo Island is a UNESCO World Heritage Site that is a part of the Lesser Sunda Islands situated in the southern Indonesian island of Nusa Tenggara. The region is known for its exquisite wildlife, picturesque landscapes, rich marine biodiversity and pristine beaches. The residents of the island mainly comprise of descendants of convicts that were exiled and now have been mixed with the local Sulawesi population.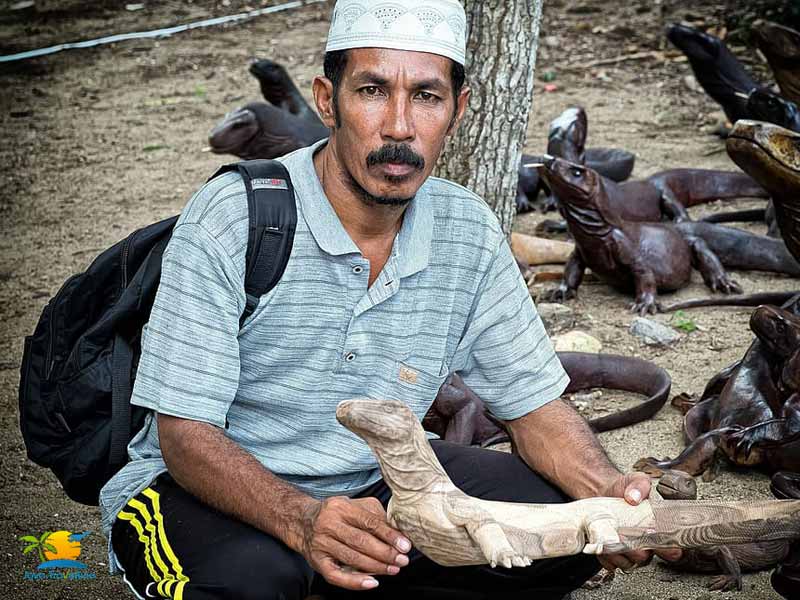 A major chunk of the population here follow Islam but there are a few pockets in the island where people adhere to other religions such as Hinduism and Christianity. Being surrounded by seas on all sides and lying below the equator, Komodo Island experiences a hot and humid climate. However, the weather around the beaches is pleasant, with cool breeze constantly blowing.
Why should you visit Komodo Island?
Apart from being a popular diving destination, Komodo Island offers its visitors with myriad exciting activities including jungle safari amidst the Komodo National Park, snorkelling, trekking and cycling experience through the villages, island hopping, sailing through the blue sea and spending a night or two on a boat, and many other activities alike.
If you are daring enough and a passionate adventure enthusiast, then it will for sure be a difficult task to resist travelling to Komodo Island. However, Komodo Island is not only meant for adventure lovers or a solo trip. In fact, it also serves as a perfect honeymoon destination for newly married couples and also, an absolutely wonderful vacation spot for a family trip.
*Also Read: Komodo Dragon Tour, How to plan for an Amazing Trip?
Be it for a solo adventurous excursion, an enjoyable family getaway or a memorable honeymoon trip, the best Komodo Island tour packages provide an amazing opportunity to explore the cultural and wildlife diversity of the islands. Here's details of various types of Komodo tour packages you might want to choose from:
Honeymoon in Komodo Island: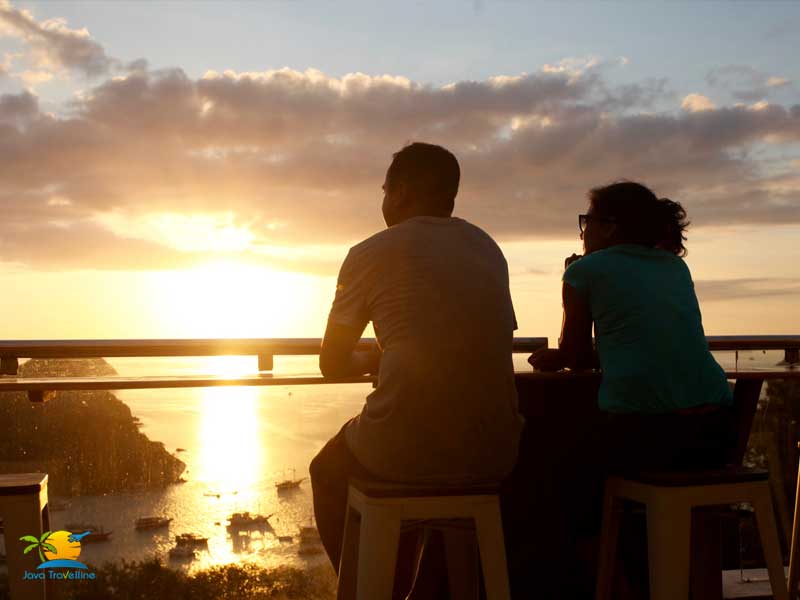 Won't it be fun to mix a bit of adventure to your romantic getaway at Komodo Island? Choose any of the Komodo tour packages designed to make your honeymoon memorable and everlasting experience. Just a bit different from a mainstream honeymoon destination, you and your partner together can undertake various adventurous activities at Komodo.
Head to the Komodo National Park and get amused by spotting the fearless Komodo dragons. Spend a night or two sailing amidst the calm waters of the sea. As a part of the romantic komodo island boat tour, you and your partner will be taken to a few popular islands in the National Park such as Padar Island, Pink Beach, Mesa Village, and many other closely situated islands.
Book any of the luxurious suites at the island to spend cosy time with your partner. Majority of the hotels in Komodo have a perfect beachside location, open garden terrace, spa and massage facilities and other luxurious amenities. What is more romantic than sipping the evening coffee on the balcony of your hotel room, holding your partner's hand and glancing at the setting sun over the horizon of the blue sea!
Family trip at Komodo Island:
The Komodo tour packages that provide itinerary for a family trip mainly includes a visit to the Komodo National Park and spotting Komodo dragons. It is obvious that the adults along with the children will be thrilled to spot the Komodos in their natural habitat. However, while on an excursion in the National Park with the family, always stick to the group and adhere to the instruction of the forest ranger. Take care of your kids and belongings as you traverse deeper into the park. Rinca islands and Komodo islands are the best spot in the national park to spot the wild beasts.
You can also carry out interesting activities around the beach such as snorkelling and scuba diving. What is more exciting for the kids than to observe closely the marine wildlife while delving deeper into the shore. The parents need not worry about the safety of the activities because every activity is supervised by the experts. You can also organise a picnic at the Pink Beach, soak in the sun and watch the beautiful sunset with your family members. Komodo Island indeed has a lot of enthralling activities to be carried out in a group by the family members (You Can Read this Article: Things to do in komodo island).
Private trip in Komodo Island:
For all those who are longing for an adventurous trip and the freedom of customizing your own itinerary, private trip to Komodo Island is a must. Unlike any other komodo tour packages, you will be accompanied by personal guide all throughout your journey, exploring the biosphere and spotting komodos will be a memorable experience altogether.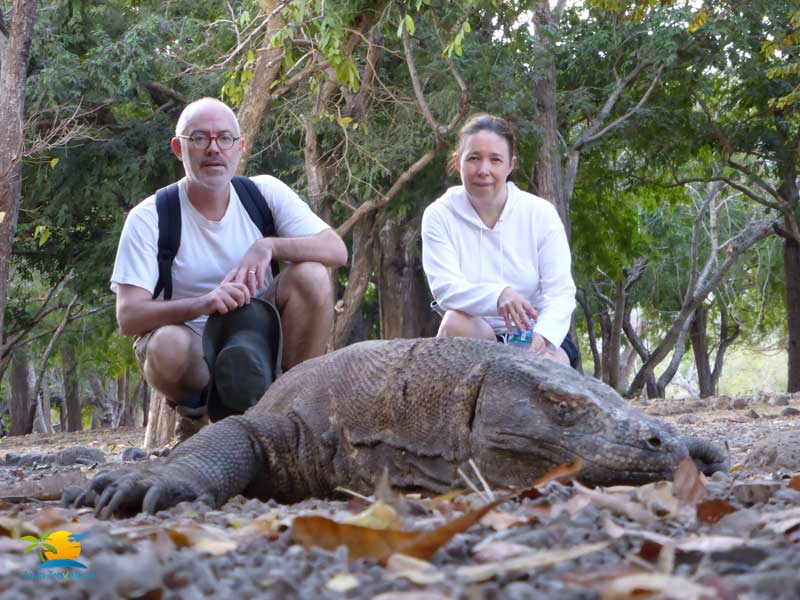 As a part of Komodo adventure tour package, you will get a unique experience of encountering Komodo Dragons, swimming with Manta Rays, stargazing from the deck of the ship, trekking through the paddy fields and exploring the local lifestyle.
Opt for cycling around the paddy fields near the Cunca Rami Waterfall. Do not forget to carry your swim gear as you can swim in the cool water in the pools near the waterfall. Hike to the small villages around to discover the rich culture and traditions among the locals.
You can also head to the saltwater cave at Gua Rangko and get mesmerised by its natural beauty. Snorkelling at Pink Beach is another most sought activity for those planning for a private trip to Komodo Island. If you are fond of Manta Stingrays then travel to Manta Point.
Here, you can opt for scuba diving and get enthralled by spotting different species of marine life including Manta Stingrays.
Also Read this Article:
Komodo Island Tour from Labuan Bajo: Memorable TourLasts for a Lifetime
Komodo Tour Price, A guide to planning your budget
Which tour package should you choose?
Depending on your requirements, you can either choose a private tour package, family package or, if travelling with your partner, opt for honeymoon Komodo tour packages. As you land at the Labuan Bajo Airport, which is the nearest airport to Komodo Islands, you can select from various ready-made Komodo National Park tour packages provided by various tour operators. Alternatively, you can contact an online travel agency and request for a personalised tour itinerary. Make sure that you convey your requirements in detail so that the company can provide you with a perfect tour package to make your trip to Komodo Island enjoyable.