Things to do in Komodo Islands for First Time Travelers
Once you've reached Komodo Island and explored its raw beauty, there's no denying the fact that it is a must-visit place for all, at least once in your lifetime. The pristine beaches, deepening blue waters of the sea, and of course the exotic wilderness makes Komodo Island rich in culture and natural heritage. As a traveller, you must know that Komodo islands comprise of three major islands namely, Padar Island, Komodo Island and Rinca Island. These three islands, in fact, form the major halt points in the Komodo National Park and offers a variety of exciting things to do in Komodo Island.
Komodo Islands is not just about taking a walk across the serene ambience of the beach or sun-basking. Here, you simply can't resist partaking in activities such as snorkelling and exploring the rich marine life forms, island hopping and unravelling their deepest secrets, visiting the local villages and familiarising yourself with the local culture, trying out delicious seafood and many other activities alike.
However, you just can't go on a random spree, exploring the Komodo Islands. You need a proper to-do list that includes the best things to do in Komodo Island. Planning a trip to Komodo Islands is not a difficult task and with the following guide (komodo island tour from labuan bajo) , you can include a few of the top destinations to your must-visit list while travelling to Komodo Island.
What to do on Komodo Island?
Here's a snapshot of top activities to do and places to visit while in Komodo Islands:
Spotting the Komodo Dragons: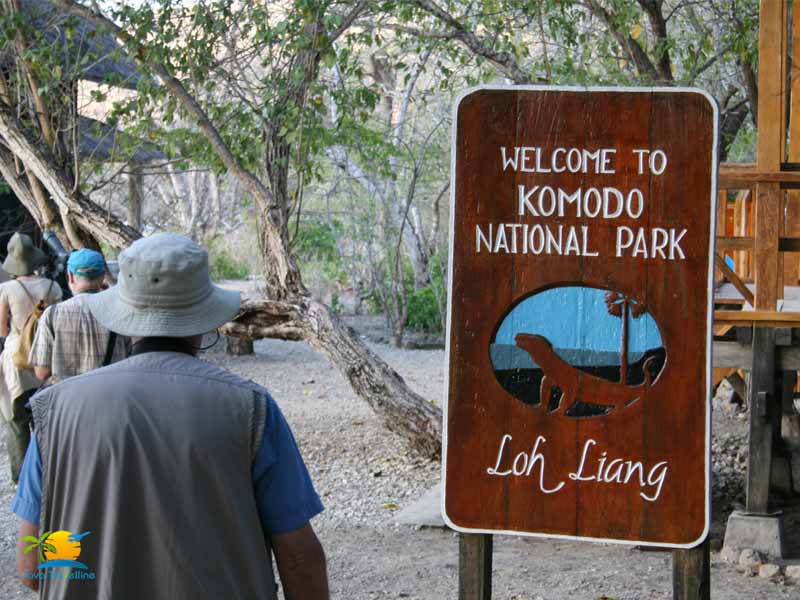 Komodo National Park is all about spotting the Komodo Dragons in their natural habitat. As you trek through the wilderness of the park, you can encounter wild beasts lazing around and basking in the sun. Follow the instructions of the guide and always stick to your group while the excursion (You can read this: Komodo tour packages).
Unwind yourself at the Pink Beach:
As evident from the name, the pink sand of this beach will grasp all your attention. The tranquillity and scenic beauty at this place is a perfect spot to unwind yourself from all the stress. Here, you can sun bask and also undertake adventurous activities like snorkelling and scuba diving.
Get your adrenaline pumped up at Manta point:
Basically an underwater Manta Stingray captivity, at Manta Point you can snorkel around the manta stingray kept in captivity. In addition to this, you will get an opportunity to witness coloured coral reefs and different species of fish in their natural habitat.
Visit Le Pirate Island:
While Island hopping, you should make a prior arrangement for a night's stay at the private island of Le pirate. Here, you will get an enthralling experience of staying in tropical beach huts positioned amidst the blue waters. Living a rustic life at this island is indeed a once in a lifetime experience. Don't worry about other facilities as the huts are equipped with efficient staff that provide good dining options.
Watching the sunset and the bats at the Pulau Kang:
So here's the deal. If you take a boat ride from Komodo Island to Pulau Kang, you can watch the most beautiful sunset in the world. The view of the sunset over the vast expanse of the sea is simply breathtaking. As the sky is lit up in different shades of orange and red, hundreds of bats, also known as flying foxes, fly to their dwellings. Imagine sitting in a boat, amidst the calm waters and witnessing this impeccable work of nature. Yes, it is indeed pleasing and comforting.
Trek to Cunca Wulang Waterfall: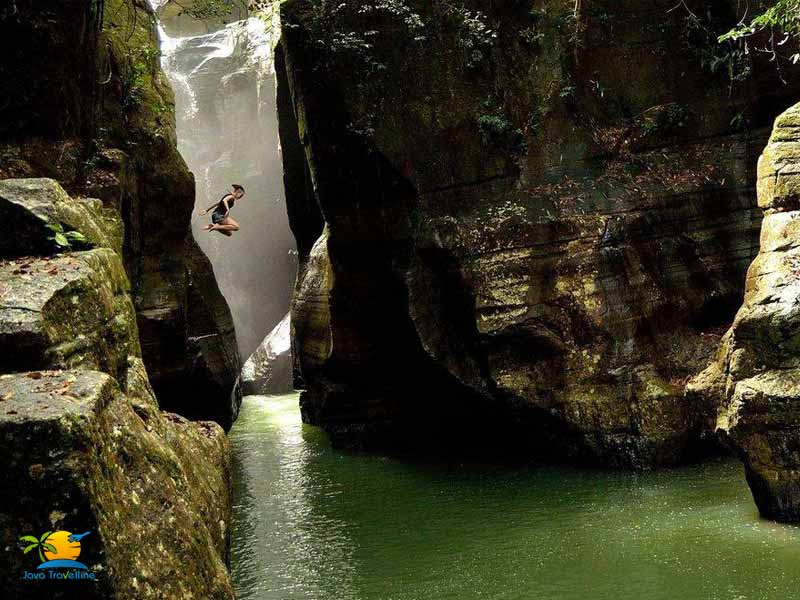 For all the adventure enthusiasts and nature lovers, a trek to this waterfall is one of the best things to do in Komodo Island. Carry your swim gear along to take a dive into the cool water pools at this place. Additionally, you can also indulge in canyoning at this waterfall. You will be mesmerised by the picturesque location of this region with lush greenery around.
Unravel the secrets of Gua Rangko Cave:
A small trek to this cave is one of the most exciting things to do in Komodo Island. The cave houses stalactites, stalagmites and other marine fossils and is known for its salty lagoons. In addition to swimming in the water pools, the best part of this cave is that it gets brightened up as the sunshine makes its way inside the cave, especially during noontime. The sight is rare and is something to behold.
Trekking at Rinca Island:
A trek to Rinca Island is a must while visiting the Komodo National Park. This section of the park is home to a larger population of Komodo Dragons as compared to Komodo Island. Endowed with scenic landscapes, tall grass and sprawling meadows, and waterholes, Rinca Island provides the best trek experience amidst the wilderness of Indonesia. Apart from Komodo Dragons, the region is populated by other animals such as deer, wild pigs, water buffalo, and a variety of reptiles and birds. It is a perfect place for wildlife enthusiasts and bird gazers.
Hiking at Padar Island:
Being the third largest island within the Komodo National Park, Padar Island is known for its short treks and scenic viewpoints. The panoramic view from the top of the hiking destinations is fascinating. This island is also known for its enchanting sunset and sunrise views. If you're a wildlife and nature photographer, a visit to this place is a must.
Boat Trip and Milky Way gazing:
A boat tour around the islands of Komodo National Park is a well-sought activity by the travellers. Spending a night or two on a ship, sailing amidst the calm sea is a memorable experience. The ships are well-equipped all amenities including good dining options. For those who are fond of night photography can climb up the deck and immerse themselves in night sky gazing. It's very rare to spot a beautiful night sky these days given the level of pollution. However, on a boat trip around the Komodo Islands, you can witness the dark sky embellished with twinkling stars.
Exploring the local lifestyle: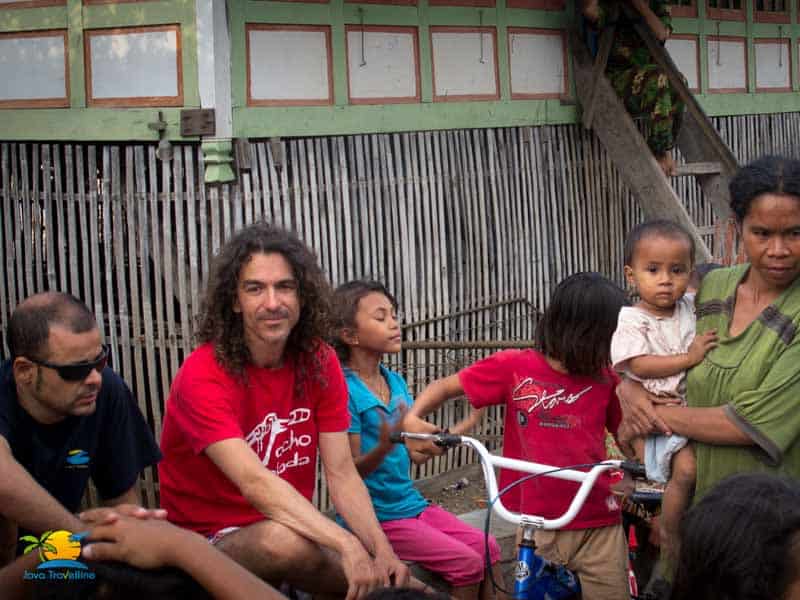 Every trip is incomplete without familiarising yourself with the local culture and trying out the local cuisines. On your trip to Komodo Islands, you will get a lot of opportunities to mingle with the local crowd. A hike to various hamlets pr cycling through the same will get you in touch with several local people at the local markets or food stalls. Try out the mouth-watering sea-food at one of the food joints in Komodo Islands. Also, you can visit a souvenir or a handicraft store to purchase a few items for your family or friends.
Above mentioned activities are a few of the interesting things to do in Komodo Island Indonesia. Komodo Island is vast and has a lot of interesting places to explore. You just need to plan your Komodo Island Tour and choose the places and activities that amuse you the most.