Komodo Island Honeymoon To Begin Your Married Life
Komodo Island is a perfect place for honeymooners to celebrate love and life. It is a paradise for honeymooners where they can explore the pink sand beach, water sports as well as enjoy stargazing and a cruise ride. Known for its beauty and biodiversity, Komodo Island is truly a gem in Indonesia. Are you looking for Komodo Island honeymoon or have a romantic getaway on mind? The Komodo Island tour from Bali is the perfect option for honeymooners or couples wanting to spend some quiet and quality time together. It is a perfect getaway for adventure junkies and wildlife enthusiasts as well.
Here is how you can enjoy your honeymoon with dragons in Komodo Island:
How to reach Komodo Island?
Travelling to Komodo Island is not that easy. Since the Komodo Islands is situated in the National Komodo Park, there are no direct flights available to the island. You can fly to Flores and go to Labuan Bajo airport, which is the nearest airport to the Komodo Islands. However, you will have to first fly to Bali and then take another flight to Labuan Bajo airport. This is most convenient as well as an affordable way to travel to Komodo Island. Remember, the trip to Komodo Island is not a one day trip from Bali, so you will have to stay for a night or two in Labuan Bajo as most of the tours start early morning.
Where to stay in the Komodo Islands?
In Labuan Bajo, there are tons of accommodation options that provide supreme services, opulent comfort and privacy with intimate ambience perfect for those who are on their Komodo Island honeymoon. You can choose from a wide variety of mid-range to high-end hotels that provide excellent hospitality services and are equipped with modern facilities and amenities. Remember to not overspend and select the accommodation depending on your budget. In case you are on a tight budget then you can look out for hostels, guesthouse or even shared accommodations like a dormitory.
Things to do in and around Komodo Islands: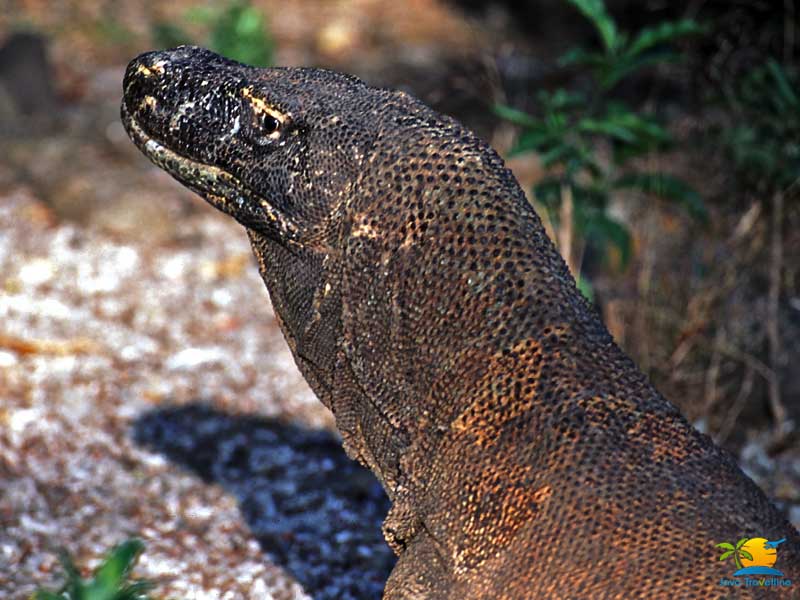 See Komodo dragons: Home to world's largest lizard, Komodo dragons, Komodo National Park has been declared as UNESCO world heritage site. You can also see these exotic dragons in a nearby spot, Rinca Island.
Hiking: If you two are avid hikers then you should definitely plan a hike to Padar Island. The tallest peak will give you a stunning view of the whole island with beautiful landscape.
Try water sports: Indulge in adventurous watersports together like snorkelling, scuba diving or deep-sea diving which also gives an insight into the incredible marine life.
Visit Pink Beach: The natural wonders of the world, Pink Beach is one of seven pink-sand beaches in the world. You can have a relaxed time on the beach or perhaps plan a picnic. The pristine marine landscape offers the best snorkelling and diving experience.
Explore the local lifestyle: Travelling is the best opportunity to learn about a new place, its culture and traditions. Engage with the natives of Komodo Island to know more about this magical place. After all, exploring new things together is special for any couple.
Stargazing: Watching the clear unspoiled skies lit with a thousand stars is really one of the most simple yet romantic things to do in Komodo Island.
*You can read this post: Things to do in Komodo Islands for First Time Travelers
What to expect year-round at Komodo Island:
In case you are wondering Komodo Island honeymoon best time to visit then here are the four Komodo seasons for you to check out the best and worst of each time of the year:
December – March
Throughout these months, you can expect heavy rainfalls, especially in February. Travelling to Komodo Islands via boat is the most popular mode of transportation, but some travel tours or boat owners don't operate frequently during this period owing to the weather conditions. There are good chances to spot Komodo dragons as well in this season. Thus, it's best to check in advance the operations and viability if booking Komodo Island honeymoon tour.    
April – June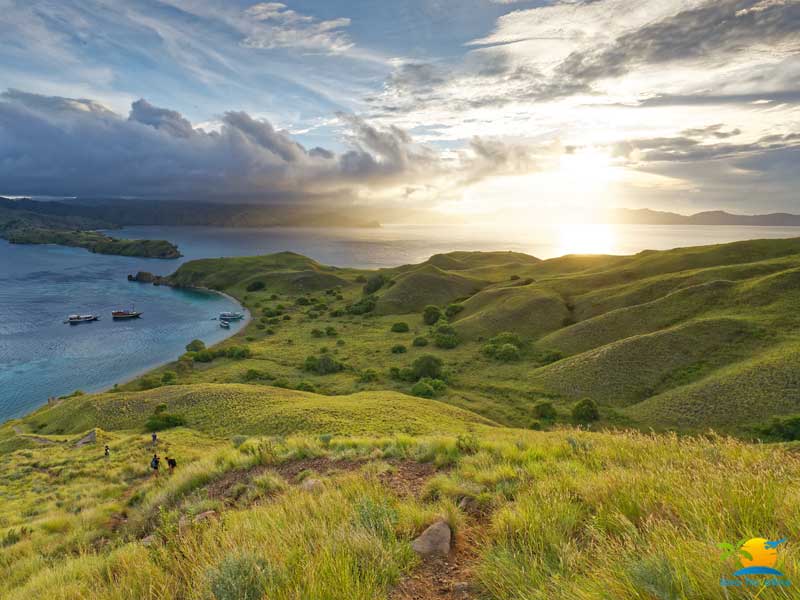 This marks the end of rainy season though it might rain a little bit at night. This is the best time to visit Komodo Island as the sea is calm and clear whereas the whole island is submerged in the picturesque green landscapes. On the one hand, where the month of April is very humid, May is comparatively better in terms of weather as well as animals are active and all over the places.
Indeed, June is great as it is the period just before the hassle of high season. Also, the chances of rain are negligible as Komodo dragons get ready for mating season. Overall this is one of the best time of the year to come and visit.
July – August
This is a peak season as it is packed with high-traffic of tourists. This is the mating season for Komodo dragons so it is a bit difficult to spot them, especially in Komodo island.
Owing to the high winds, the sea can be rough some days and temperature can dip a little bit at night. The weather is consistent during both the months of July and August with occasional rains, windy and possible waves.
The National Komodo Park and nearby market places are crowded with tourists, hence, the prices get higher and everything is a bit more expensive as compared to other seasons. It's advisable to book your flight tickets, travel tours and hotels or accommodations well in advance if you want to visit this time of the year, as there is a risk to not find any accommodations either due to unavailability or high prices.
September – November
Since there aren't many tourists around this time, the whole atmosphere is tranquil and beautiful. In addition, you can find cheap travel fares and discounts on tours and accommodations during this time of the year, thus, a great time to plan for Komodo Island honeymoon.
Though September marks the end of peak season, it is still a bit crowded. The temperature also starts to rise a bit with clear waters and no more winds or waves. You can witness good weather in October which is neither too hot nor too humid but very dry. You can spot a lot of Komodo dragons around too. Though November is similar to October, it just starts to be more hot and humid with occasional rains, especially at night.
While on your way to Komodo Island, you are bound to witness one of the most romantic sights of the sun setting in the sea in a blaze of golden, orange, and pink hues. With Komodo Island honeymoon tour, you can not only spend quality time with your spouse but also experience thrilling moments together.