Komodo Dragon Tour, How to plan for an Amazing Trip?
Komodo Island in Indonesia is known for its raw beauty and rich natural heritage. The pristine beaches, vast expanses of blue waters and exotic marine and terrestrial animals at Komodo Islands attract millions of tourists every year. It is indeed a perfect getaway for an adventure and wildlife enthusiasts. One of the major attractions of this region is the Komodo Dragon, the world largest species of lizard. Spotting these creatures while on the excursion around Komodo National Park is an enthralling and memorable experience for both wildlife lovers and the usual travellers.
However, before you went all excited about reaching the Komodo Islands and exploring different places, you need to carefully plan your Komodo dragon tour. By planning, we mean that you need to get familiar with crucial information about the National park, the itineraries, the things to carry along, tour to choose, the best time to visit, and many other important information.
To ease your Komodo dragon tour, here's a quick guide that will help you with your Komodo dragon tour preparation:
Finding the best route to Komodo Islands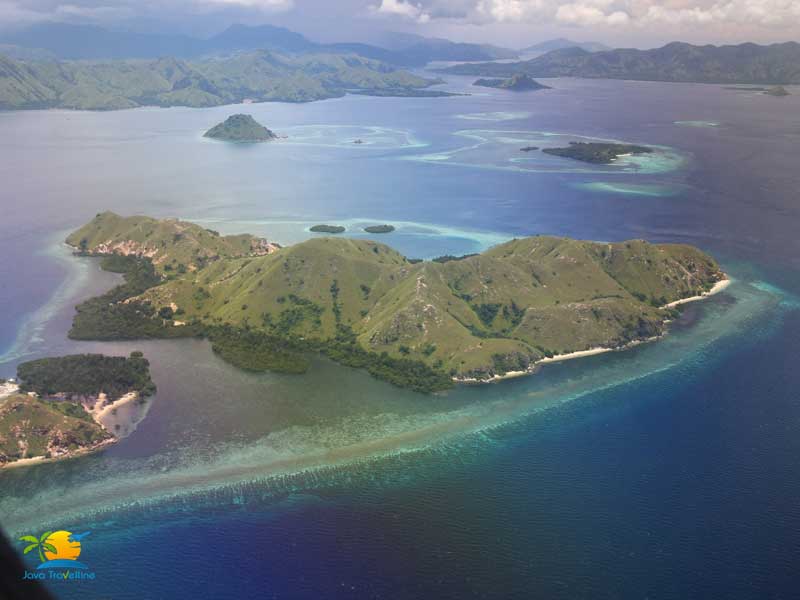 The first and foremost thing to do while preparing for Komodo dragon tour is to book flights to Labuan Bajo Airport, which is the nearest airport to the Komodo Islands. There is direct flight connectivity to this airport from neighbouring cities like Bali and Jakarta. Anyway, you will have to first fly either to Bali or Jakarta and then take another flight to Labuan Bajo Airport. Remember, a trip to these islands is not a day trip from Bali. You will have to stay for a night or two in Labuan Bajo as most of the Komodo dragon islands tours start early morning, around 6 am.
When to visit Komodo Islands?
Generally speaking, there is no wrong time to visit this island except during the monsoon months which starts in January and continues till February . The time between July and September is the peak tourist season and during this period, you might find difficulty in booking hotels and tour. If you have planned your trip during this course of the year, then you might as well try to book early for tours and accommodations.
The months of April to June and September-end to November are supposed to be the most suitable time to plan your Komodo dragon tour. The pleasant weather, verdant landscapes, clear sea blessed rich marine life such as coral reefs, mantas, sperm whales and many alike, bestow the Komodo Islands.
Note for the Ladies:  Women travellers should choose the right time of the month, in reference to their menstrual cycle, while travelling to Komodo Islands. Komodo dragons have a heightened olfactory system and can smell blood as far as 12 miles, which in turn provokes their predatory instinct. Therefore, it is for your well-being that you avoid travelling to Komodo Island during your menstrual cycle.
Choosing the best Komodo Island tour
As you get down at Labuan Bajo airport, you will come across many travel companies that offer a variety of personalised Komodo Dragon Island tours packages. You can contact any tour operator which will organize a boat trip between popular spots in Komodo Islands like Rinca, Komodo, Padar Island, Pink Beach and Manta Point (Read Things to do in komodo island). You can also book your tour in advance from our home country and start your trip to the islands without wasting time and extra money.
Depending on the type of tour you choose, be it speedboat ride or a wooden boat ride, one day tour or a multi-day tour, the price of the tour package will vary accordingly. The national park entry fee is usually not included in the tour fee; therefore carry enough cash while visiting the park. A group tour is cheaper than a private tour and it might cost you around anything between $30-$50 per person, while a private tour is priced around $180-$200 per person. (You can read this article: komodo tour price)
Stay at Labuan Bajo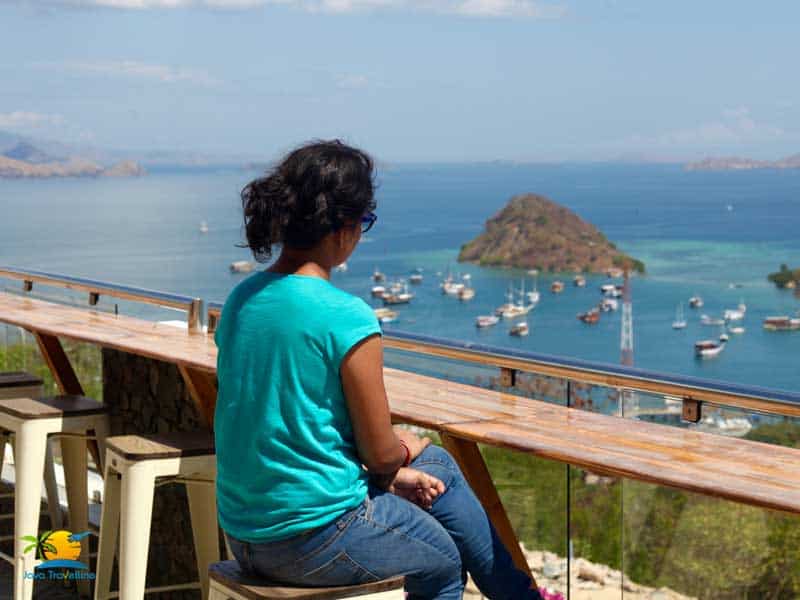 The town of Labuan Bajo has many mid-range to luxurious hotels that provide spectacular hospitality and are equipped with modern facilities. Depending on your budget, you can either book a decently priced hotel room or opt for high-end resorts. Solo travellers who have a tight budget can book a hostel, dormitory or a room in a guesthouse. It is recommended to book a hotel that serves breakfast so that you don't have to spend time looking for a place to eat before starting your Komodo dragon tour.
Komodo Island Tour involves a lot of walking which might make you tired and lethargic. Therefore, it is better to take care of your health and take a few precautions while trekking in the park.
Follow the tips below to make your komodo tour experience comfortable and enjoyable:
Carry enough supplies of water to keep yourself hydrated and snacks while the excursion. Do not feed, tease or go near the Komodo dragons.
Since most of the time will be spent sailing to different islands on a boat, it is advised to carry medicines if you suffer from seasickness.
The weather is hot and humid, making it an apt breeding ground for mosquitoes. Carry an effective mosquito repellent spray or a lotion and apply from time to time.
To save yourself from heat burn and allergies, carry a sunscreen with a highest SPF. You can also wear a hat while trekking in the open.
Most importantly, stick to your group and follow the instructions carefully as given out by the guide and the park rangers. Komodo dragons do not generally attack unless threatened or provoked. It is recommended to avoid abrupt movements while walking around the Komodo dragon.
In case, you get chased by the wild beast, do not run straight, instead run in a zig-zag manner. Do not climb a tree but look for a stage affixed on a tree.