Komodo tour Gili: Cruise through the tropical splendour
Gili Trawangan is a tropical delight alongside Bali as one of Indonesia's top destinations. Situated in the northern part of Lombok Island, Gili Trawangan is famous for its pristine beaches and exquisite coral reef.
The largest of the three Gili islands, Gili Trawangan attracts the majority of tourists as it is only thirty minutes boat ride from the northwest mainland of Lombok.
The beaches of the Gili Island are striking white with blue waters and a beautiful clear blue sky which is positioned perfectly for gorgeous sunsets and sunrise. Komodo tour Gili has carefully curated an itinerary which helps you plan your trip to this amazing corner of the world.
There are many options for travelling, but the most important factor in such kind of tours is by boat.
An exciting, as well as adventurous boat trip from Gili to Komodo, provides a great chance to explore the marine flora and fauna of the less-visited islands in the East of Indonesia.
If you have time then you can opt for Bali to Komodo boat trip also. Though the route from Bali to Komodo Island is hard to navigate, it's also known to be quite the adventurous one by sailing over rocky waters.
How to travel from Gili Trawangan to Komodo Island?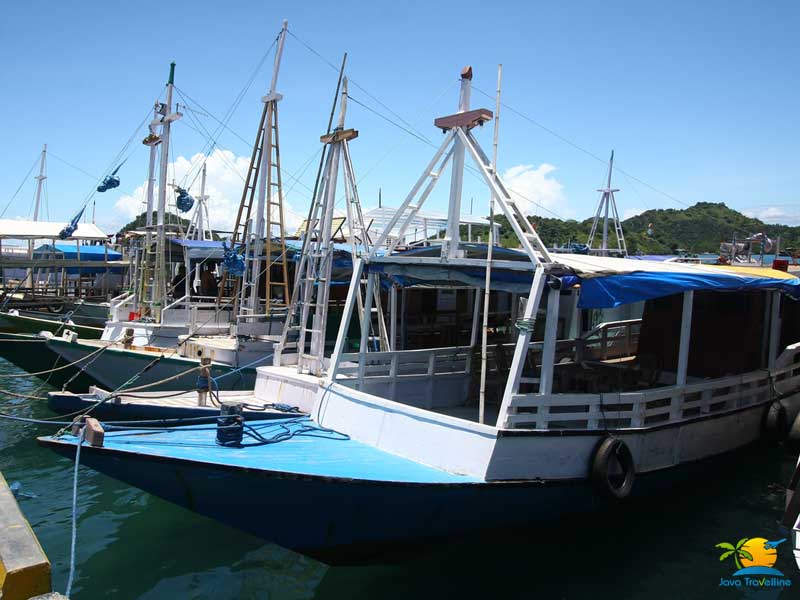 There are a plethora of options to choose from when it comes to select a boat for Komodo Island tour from Gili Trawangan. If you have a limited budget, then you should opt for the basic onboard services including breakfast, lunch, dinner and the amenities.
Remember that prior to your departure, you should buy your own supplementary supply such as mineral water, toilet paper, snacks among other necessities; as the prices of such things included in the tour package make it expensive.
However, if there is no fixed budget, then look out for better and more comfortable adventure cruises from Gili Trawangan to Komodo Island. You can also consider organizing private trips either from Lombok or from Labuan Bajo. If you're planning a trip in peak season, then it's best you book your Komodo tour Gili early.
Generally, a four-day Komodo tour Gili cruise adventure embarks from Bangsal, the Gili Islands harbour in North Lombok to Moyo Island, Satonda Island, Komodo Island, Rinca Island and arriving back to Labuan Bajo, Flores. It is a perfect choice for those who adore adventure.
Day 1: Your journey will commence from the Gili Islands to the embarkation in Bangsal harbour where your boat will be ready for your adventure.
After the customs clearance and boarding, you will start cruising to Sugian, a scenic place on the eastern coast which is ideal for diving or snorkelling. The trip will continue to Medang Island on night navigation.
Day 2: By morning, you will arrive at Medang Island. You can visit the village, market and get an insight into the local lifestyle after which you can leave for Moyo Island, perfect for light trekking in natural terrain with an attractive waterfall and forest.
Surrounded by beautiful coral reefs and home to exotic wildlife, Moyo Island is a nature and marine preserve of Sumbawa. You can stroll through the island and visit the waterfall. You will also be making your way to Satonda island, which provides some of the most amazing snorkelling experiences. Later, the boat will head to Gili Banta Island in night navigation.
Day 3: The day will start with a mini-trek to Laba Island viewpoint, then some water sports junkies can have a great chance to dive and snorkel with Manta Rays in Manta Point, afterwards which you can relax at the Pink Beach for a while. Then you can hang around Komodo Island and see the world's largest lizard, Komodo dragons. After coming back to the boat, you will proceed towards Padar Island.
Day 4: In the morning, you will leave for Padar Island tour where you can behold the scenic trekking viewpoints as far as the eye can see. Later, you will be leaving for Labuan Bajo where your adventurous journey will end.
What to do once you reach Komodo Island?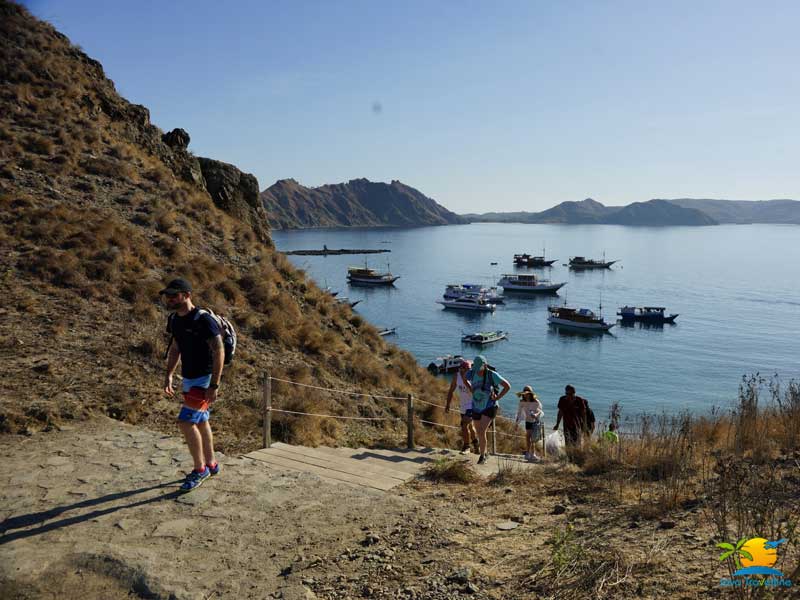 The place houses the world's largest lizard, Komodo dragons. Did you know, Komodo National Park has been declared as UNESCO world heritage site? You can also spot these exotic dragons in a nearby island, Rinca Island.
Plan a hike to Padar Island is a must if you love hiking. The tallest peak will give you a stunning view of the whole island with beautiful landscape.
If you are into watersports then you should go for snorkelling, scuba diving or deep-sea diving and explore the incredible marine life.
Pink Beach is one of the seven pink-sand beaches in the world. The red corals mixed with white sand gives a peculiar pink colour to the beach. This pristine beach offers the best snorkelling and diving experience with a magnificent backdrop. You can also plan a picnic and spend some relaxed time.
Explore the local lifestyle of Komodo Island and learn about this magical place, its culture, cuisine and traditions. From grilled squid to whole fried fish, you can indulge in authentic Indonesian cuisine too.
Spotting stars in our busy city life is difficult. However, you can watch the pollution-free skies lit with a million stars and is really one of the most pleasant and relaxing things to do in Komodo Island.
Once the sun goes down, you can visit Le Pirate, in Labuan Bajo, which is a luxurious place to stay which has a terrace pool as well as a sky bar.
People are drawn to Gili Trawangan for many reasons. From party animals, daredevil adventurers, honeymooners, right down to the most devout yogis, Gili Trawangan has been known to host everyone. Be it a trek, world-class diving, laid-back vacation or luxurious stay, Komodo tour Gili has something for everyone. In addition, as the sun goes down, the background is a sight to catch with silhouettes of boats floating gracefully and tossed gently by the calming waves.