Sailing Komodo Tour – A Once In A Lifetime Experience
As soon as you hear Indonesia, the prime places that come into mind are Bali, Java Islands or even Raja Ampat Islands. While these places are quite popular among people to have a relaxing vacation, however, if you are keen to experience the rich culture and incredible nature of Indonesia, then you should definitely plan a trip to Komodo. It is the only place in the world where you can have a close encounter with the famous Komodo dragons. Apart from this, you can also explore adventurous water sports like snorkelling or deep-sea diving.
Wondering how to sail to Komodo or looking for reviews? Don't worry! Here's a little guidebook for you before planning a trip to Komodo:
How to sail from Lombok to komodo?
Was sailing Komodo always on your bucket list but didn't knew how to visit there? One of the most quaint islands of Indonesia, Komodo lies between the substantially larger neighbouring islands of Sumbawa and Flores. Made up of volcanic hills and savannah as well as forests, the Komodo National Park covers the entire region. 
Generally, people opt for 4 days 3 nights trip as part of an organised tour. There are several options to travel to Komodo. It's best to opt for the boat from Lombok to Flores as opposed to the risky 24-hour bus ride. There are a few other options as well but the most convenient and comfortable mode of transportation for such kind of tours is the boat.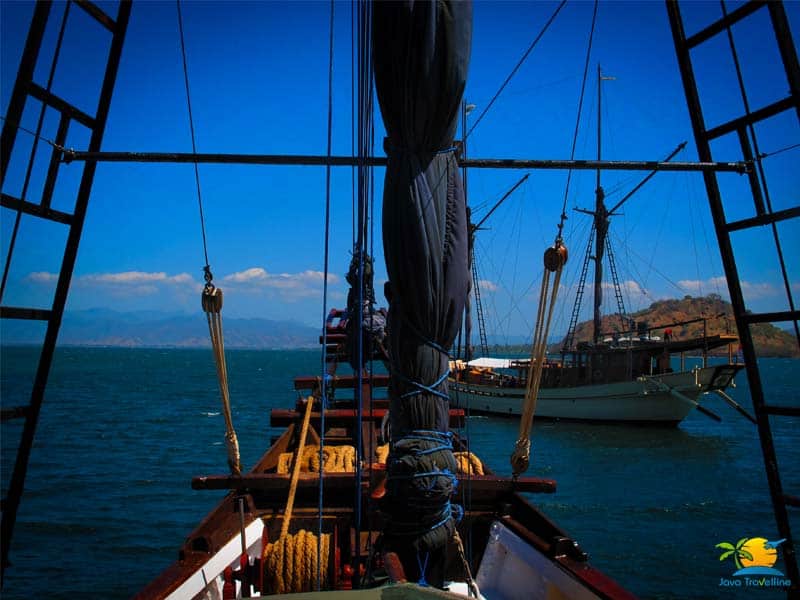 Remember, the larger the boat, the more comfortable it will be. Select a boat which has plenty of room in the main deck area and a nice spot at the front of the boat to enjoy the spectacular view of the sun while sailing Komodo. In between the stops, you can also go to the beach, take a short jungle trek, hike to the peaks, catch the glimpse of beautiful waterfalls or even water sports such as snorkelling, scuba diving or deep-sea diving. Trust us, this four days three nights adventurous trip will leave you with memories to last a lifetime.
Remember, travelling cost contributes to a major chunk of your budget. Before you start your trip, allocate the budget for travelling, accommodation, food, shopping and much more. Look out for sailing Komodo tour from Lombok to get best deals within your budget.
Looking for a short review on Komodo Island? Read on.
A small island located in East Nusa Tenggara province, Komodo Islands is an incredible gem of Indonesia. Being a tropical island, it has two seasons – dry and wet. The best time to travel to Komodo is during the months from September to November as the weather is phenomenal and there are fewer visitors. Though the months of July to August witness the highest number of tourists, the weather is extremely hot.
Once you reach the Komodo Islands, there are numerous places to go to. If you're travelling to Komodo, you simply must not miss one of the true natural wonders of the world: the Pink Beach. It is one of seven pink-sand beaches found in the world.
The famous Komodo National Park is the habitat to world's largest lizard, Komodo Dragon. The place has also been declared as a world heritage site by UNESCO. Then there are some mountains in Komodo Island that are a sight to catch. If you are an avid hiker then you should visit All Satalibo and Regata Hill that has fabulous views to look over the island.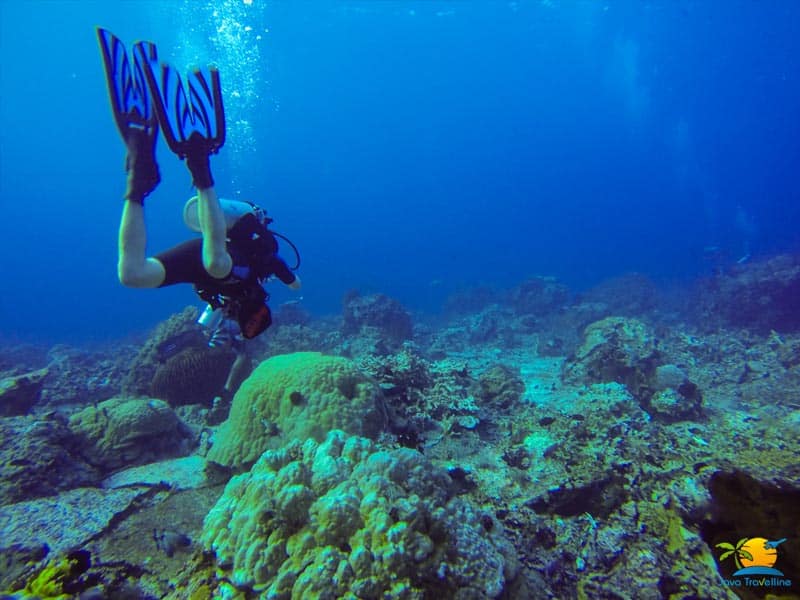 Giving a sneak-peek into an incredible marine life and bright coloured coral, many tourists get a chance to do water sports like snorkelling or diving. To have the best snorkelling experience, you should visit Pink Beach. Though diving is possible almost all around the year, choose to go diving from March to October to have the best experience.
Besides the adventure of the Komodo sailing tour, you can also indulge in yoga and wellness activities on Komodo Island. To maintain the wellness of the mind, body and soul, opt for a yoga retreat which can be customized according to your needs.
Tips when sailing Komodo Island:
Follow these travel tips and make most out of your trip to Komodo:
Book your tour package for sailing Komodo in advance online. This way, you can specialize the tour to focus on your interests while travelling, whether you are more interested in adventure or want to soak in the natural beauty.
Carry your own snacks or eatables so that you have something on hand to eat when hunger strikes if there are no restaurants nearby. Be attentive to that meal bell, so that you do not miss out on meal times and end up snacking to fill your hunger. It is also recommended that you carry your own beverages.
If you plan to go for snorkelling, carefully check the snorkelling gear for cleanliness ad hygiene. You might not know the condition of the gear and equipment provided by them. They might not be clean or functional thus, leading to unwanted bacteria and infections.
If you manage to hop on the boat first, you will be able to pick your choice of the available beds. After all, it's generally a first come first serve basis. So remember to select your beds carefully and wisely. Since it might get a little hot, it's advisable to choose a bed near a window in order to enjoy the cool breeze. Though most of the time provision of sleeping is on the top, the layout of each and every boat varies. Keeping hygiene in mind, carry your own sheets and pillows, if possible.
Whether you are an adventure seeker or have an eye for beautiful landscapes, Komodo Islands tour is perfect for all. The pristine beaches, exotic wildlife and deep blue waters make the visit to Komodo Islands worthwhile.